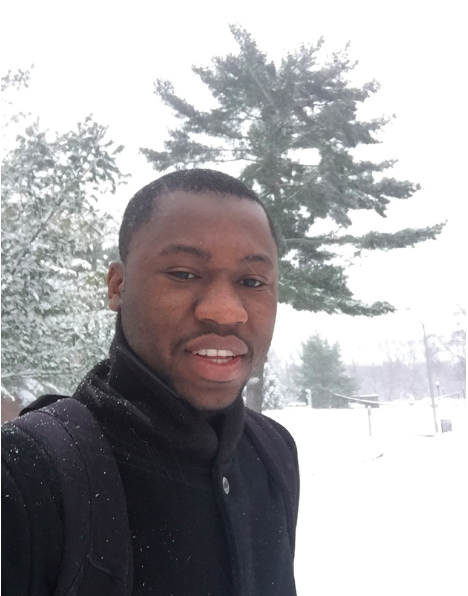 Growing up in a suburb of Abidjan in Ivory Coast, surrounded by rivers, the relaxed suburban life is something of which I'm very grateful for. At a very young age, I began to notice something very interesting that made my life take an unexpected, yet welcoming, turn. Every time a Lunar Eclipse would occur, people in my hometown would make loud noises by striking drums, screaming, yelling and chanting. They believed that whatever "caught" the moon would "release it." If this detachment did not happen, then, according to their judgment, that would indicate world's imminent end. After the "release", or passing of the eclipse, everyone would scream with happiness. This event always used to spark my imagination and curiosity. Although I was very motivated to find the answer, it took me a while to discover the actual truth.
My interest for Physics as major started when I went LaGuardia Community College where I was fortunate to take a physics class during my second year at LaGuardia community college. This gave me chance to meet great faculty who helped me to visualize some of my goals more clearly and to become proactive, and as result, I was willing to learn and discover new skills. Reaching my goal for academic success wouldn't be possible without the endless help and support from my physics professor Dr. Amish Khalfan and my research mentor Dr. Roman Senkov. Being part of a physics research program, allows me to see what is like to be a scientist. At last, I find myself being able to enjoy more than ever the process of learning and cultivating skills that I once thought I never had or could ever achieve. Such skills involve the improvement of my ability to think more critically and most importantly working on my self-esteem. I deeply value knowledge of all forms, and I seek it with great deal and passion.
The discipline of radiation oncology has changed tremendously since the discovery of the therapeutic value of X-rays around the turn of the 20th century. For 50 years physicists had been playing important role in radiotherapy. In the early 1895 eminent physicists such as Wilhelm Roentgen and Marie and Pierre Curie made discoveries of the value ionizing radiation in the treatment of cancer. As result, physicists were closely involved in developing radiotherapy treatments, which has led to the growth of the field of medical physics. I find it amazing that physics, the study of the universe through applied mathematics, has grown to where it can assist individuals with health problems. Medical physicists have done much research to help advance our modern medicine such as developing advanced methods for the diagnosis, imaging and treatment of human disease. Especially radiation therapy emphasizes developing advanced radiation transport methods for tomographic diagnosis, 3-D dose distribution, and optimization in radiation treatment planning.
As technological developments continue to revolutionize radiation oncology, the role of medical physicists needs to continue to evolve. Medical physicists have long been involved in transferring laboratory discoveries into valuable tools that have helped to improve health care. Examples of such technologies include computed tomography, positron emission tomography, and linear accelerators. These advanced technologies have changed the role of medical physicists in treatment planning processes. These technologies revolutionized the ease with which radiotherapy to inner body structures, CT scans, and data is transferred directly to the planning system. This eliminated the use of manual dose calculations, significantly reducing the possibility of overdose due to human error. The most difficult problem faced by medical physicists in the 21st century is how to continue advancing the technology within their field. With the emergence of developments such as nanotechnology, preclinical imaging, optical imaging and biomedical informatics, medical physicists must be able to find their niche in this rapidly changing environment. This raises an important question: how do medical physicists deal or fit into this rapidly changing environment? These things can diminish the important role and status of medical physics. Most of the job that was done by medical physicists has now shifted from medical physicists to medical dosimetrists. For medical physicists to deal with these challenges, they must discover new-sophisticated methods to treat patients.
I will use my research skills that I developed as undergraduate to improve the way medical physicists treat patients, with a specialization in radiation therapy physics. Since I will be specializing in radiation therapy physics, it will be my responsibility to develop specific skills and competencies to improve our way of treating diseases. The duties of radiation therapy physics is to perform acceptance testing and commissioning of new equipment, calibrate radiotherapy units and maintain their clinical information, contribute to the development of therapeutic techniques, design treatment plans, and assure the safe and effective delivery of radiation as prescribed in patient care. The main focus is to be able to develop a new technique to improve these methods to respond to new technologies and the changing medical landscape.
My goal is to be able to improve the role of medical physicists in medicine by creating new methods that will allow us to treat patients better. This has to do with the type of technologies and methodologies that need to be created to match our 21st century modern technologies. I want to develop improvements to the way medical physicists utilize radiotherapy in patient treatment. Developing techniques to make sure the radiotherapy treatments are being done precisely and accurately. About 60% of cancer patients go for radiotherapy, and some of these patients get their normal tissue damage which leads to side effects. I want to find a better way to do the radiation dose calculation and distribution faster and safer to prevent the cancer patient from having side effects. I also want to focus on developing a better simulation for a patient's treatment plan through a process called treatment planning. I find that my critical thinking abilities are constantly being challenged. All of my current responsibilities have been a tremendous source of motivation to further my academic and professional goals, but also, have refined my ambitions to become a medical physicist in the future. I have been fascinated by the application of physics to medicine in efforts to help diagnose and treat those who are ill. Even though I am vey much interested in physics, I am also fascinated with the human body and I want to learn as much as possible about human biology so as to be able to improve the health of people. I want to make a difference in the lives of these people, and that, along with my passion for physics, are the reasons I have chosen to pursue a profession as a medical physics. I plan on earning a Ph.D. in medical physics after I obtain my bachelor's degree in physics. As a future medical physicist, I don't only intend to help treat people but also be able to educate individuals about various ways to improve their health.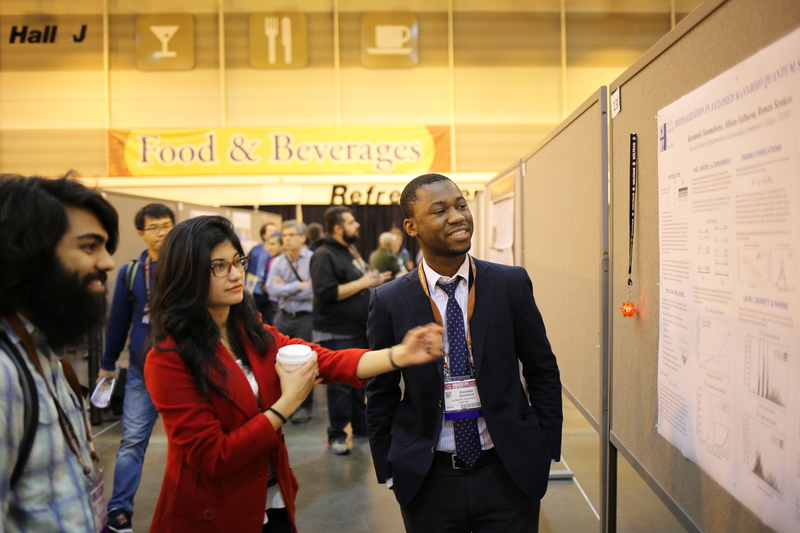 Skills that I have developed during my time as an undergraduate, have given me the motivation to do research to improve our way of treating diseases. During my first year at LaGuardia Community College, I was accepted into Research Experience for Undergraduate (REU). The Next project that I worked on was Investigating transfected cancer cell migration using phase contrast and fluorescence microscopy. Analyzing the data obtained for the experiment, allows us to investigate the effects of collagen coated SWCNTS on breast cancer cells. We were able to see how SWCNTs treated MDA-MB 468 cells had a reduced rate of migration. I also did a research under supervision of Dr. Roman Senkov, through the CUNY Research Scholars Program. My role as research student was to work on the calculation of nuclear level densities that have practical applications. The goal was to predict the level density of a nuclear system at high excitation energy. The knowledge of the nuclear level densities is necessary for understanding various reactions including those in the stellar environment, medicine and technologies interest. I was accepted to present the poster at the American Physical Society March 2017 meeting, which took place in New Orleans, Louisiana. In 2017, I was accepted in Research Experience for undergraduate (REU) where I did the research under the supervision of Professor Hendrik Schatz at National superconducting cyclotron Laboratory at Michigan States University. I focused on Separator Capture Reaction (SECAR) simulation with Lise++. SECAR is a project that will enable astrophysics to make direct measurement that are critical for energy generation and elements synthesis in Novae and X-ray burst and score collapse supernovae. During my undergraduate at Stony Brook University, I volunteered in the medical physics department to improve the way of identifying the lymph nodes that have cancer in the breast, using imaging to prevent an unnecessary biopsy for the patient, and also predict how well the patient is responding if they are undergoing chemo. I was able to learn software called ITK-SNAP in short period of time and used it to extract the 3D model of cancer after finding the region of interest, which is known to be cancer. At the end of my year at stony brook, I worked on another important project in Atomic Molecular Optical Physics under the supervision of Professor Thomas Weinacht. The project aims at designing and machining a special molecular nozzle used for ultrafast electron diffraction experiments. The nozzle is machined a by high intensity laser beam to drill a rectangular shaped slot in order to gain a longer interaction distance between the electron beam and molecules.
Conducting these researches in physics has fortified my confidence and ability to become more responsible in obtaining all that I can from my college experience. These activities pursued me to aim for Graduate school where I can continue my research in physics to improve the role of physicists in medicine. I enjoy more than ever the process of learning and cultivating skills that I once thought I never had or could ever achieve. Such skills involve the improvement of my ability to think more critically refining my organization skills and most importantly working on my self-esteem. I deeply value knowledge of all forms, and I seek it with great zeal and passion.