The Women In Technology Club
Anastasia Aponte, the WiT club president.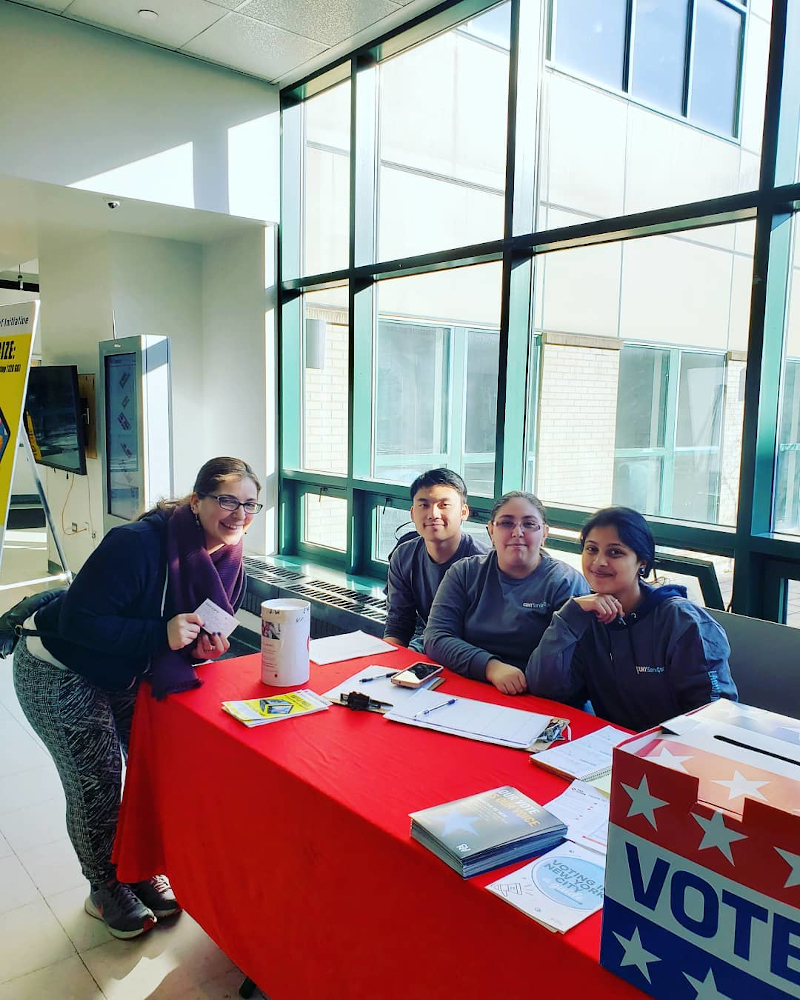 The Women In Technology Club at LaGuardia Community College supplies a unique and priceless support system to the future of STEM. Our four mentors, professors from various STEM departments, connect the students to each other and opportunities that enhance their scholastic experience.
In just a year we organized a private tour and Q & A Panel with Google NYC, hosted monthly events, a month-long python training, coded and built a Raspberry Pi Matrix LED panel and more.
This group of (mostly) females support one another to build a community where students can test new skills, have a safe space to experiment without the fear of failure and provide feedback on internships, classes, transferring and more.
We are a diverse team of STEM students ranging from game development/design to mechanical engineering who pool our efforts together to create an environment built for success.
Not all 4-year schools have WiT clubs or communities so don't miss our while you have the chance to get involved! Inquiries can be sent to lagccwomenintech20@gmail.com or Instagram page @lagccwomenintech.