Physiology & Behavior Journal Club
by Daniella Leon, former PB&J club member
Daniella majored in the public health field and graduated this Spring, with honors, from LaGuardia Community College. She will begin her studies at Hunter's School of Public Health this Fall. Daniella has been involved in club affairs at LaGuardia and outside of the school. She has interned at many places, including the Floating Hospital, a charitable federally qualified health care center in Long Island City. In my spare time, she dedicates herself to animal rescue by socializing and fostering kittens rescued from NYC.

For more information about this club please visit our E-Porfolio page.
LaGuardia Community college boasts many clubs on campus which are accessible and available to all its students. No matter your interests, there is a club waiting for you to join. And the best part is, once student‑led clubs are created, they can change and grow with each new group of students, becoming a part of a student's legacy at LaGuardia. This is exactly what the Physiology & Behavior Journal Club has done since 2017.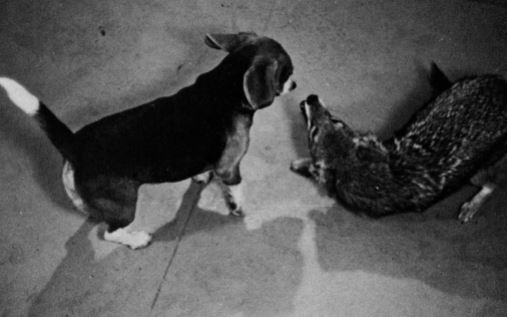 The Physiology & Behavior Journal Club, or as some would call it PB&J for short (not because we eat peanut butter and jelly sandwiches), is the student‑led club under mentorship of Professor Gertner and Professor Brashears. The focus of the club is an in depth look at the physiological makeup and different behaviors that occur in all types of animals — anything from humans to crickets, coyotes, or birds. All animals have distinct physiological and behavioral responses that derive from millennia of evolution. For example, last semester we explored the play behavior of young coyotes which is similar to that of puppies (dogs) play with their littermates. This finding is not surprising since coyotes and dogs are closely related!
Each week, one student in the club picks an article from a peer‑reviewed source and "presents" it to the rest of the club. The club members then work collectively, as a group, focusing on learning about the discussed animal and its behaviors explored in the paper. Mentors help facilitate the conversation by guiding us through any difficult aspects of the paper, including answering any of our questions.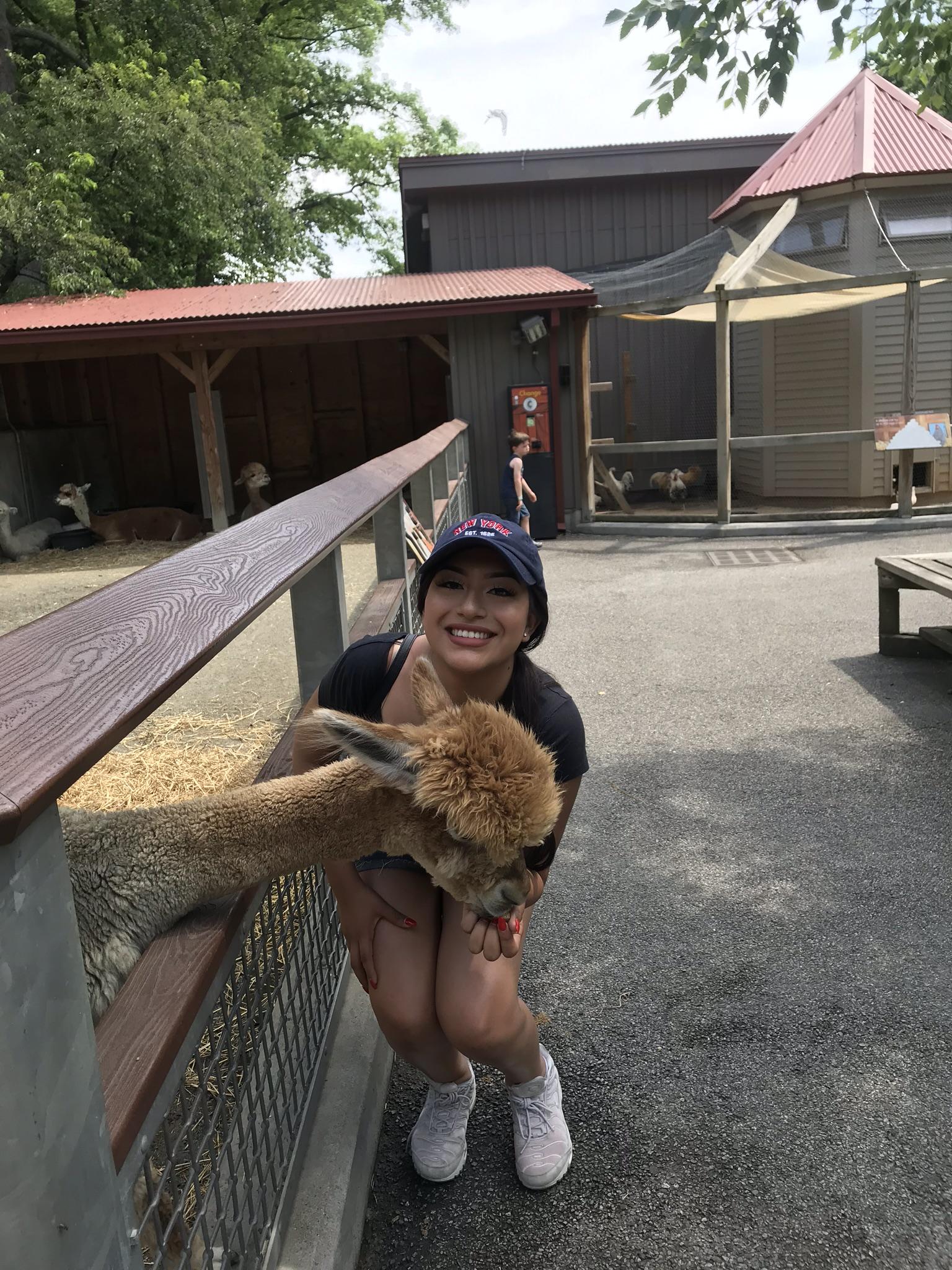 This club is perfect for all students of any major because you learn the skills that are required in many classes. All disciplines publish their work in peer‑reviewed journals and learning to engage with this literature is a vital step in anybody's career. Reading scholarly articles also helps with classwork, as you learn how to approach research articles, which for many can be overwhelming. The club gives you the confidence to be able to pull apart and analyze daunting papers, as well as a chance to practice communication skills such as public speaking, presenting, and listening. In addition, last year the club organized bird watching trips as well as trips to places such as the Bronx Zoo and the New York Aquarium.
I joined this club as an incoming student at LaGuardia. Now, as a LaGuardia alumnus I can say that it has been a life changing experience. I was always a shy person, hesitant to raise my hand in class. However, I believe that as a college student you must work on yourself, learn to advocate for yourself, and push yourself outside your boundaries if you want to strive for greatness. I found that the club members never judged other participants and were always supportive. Many of the participating students learned English as their second language and were initially hesitant to present and speak up. However, they all found that after presenting to our small group, larger presentations in real classrooms were less stressful. My passion for this club helped me build my extra‑curricular portfolio. I loved being a part of the club because even though we were discussing academic papers, there were never any grades or quizzes. We could relax and enjoy the material, and any and all questions were answered by either the mentors or the club members. We also watched videos at the end of our discussions to visualize the discussed behavior and see what these animals really look like. On our bird‑watching trips to Central Park we picked papers related to birds found in New York and the northeast region, and we were able to see these birds in action after reading about all the cool things they're able to do. For example, I was surprised to learn, and then to see for myself, that chickadees are actually able to "talk" to each other. When they sense a predator coming, they'll start warning each other. The cool thing is, the more dangerous the predator, the louder the warning will be. I had never been to the Bronx Zoo or bird watching before joining this club, but I found that these experiences were so much fun!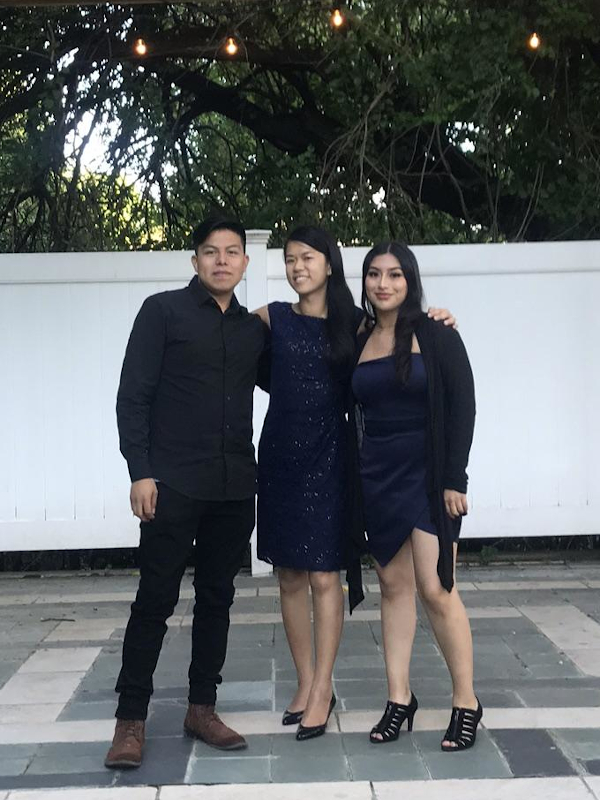 Finally, the PB&J club led me to hold a position of a treasurer on the club's board, which pushed me further out of my comfort zone. It seemed a bit terrifying at first, but I found out that I could overcome this fear and enjoy the responsibility. For example, I worked on budgeting the trips, I planed how many tickets to buy and how much funding was needed to make it happen. Since becoming the club's treasurer, I realized that extra-curricular activities meant a lot to me because I became a voice for my fellow LaGuardia students. I joined the Council and became a Student Advisory Council (SAC) Vice President, which meant overlooking funding of about $40K and allocating it to clubs. This role helped me build my leadership skills and made me a better student because I learned how to multitask. It also helped me grow professionally. Looking back, I can say that the Physiology and Behavior Journal Club empowered the shy girl who began at LaGuardia to become the confident woman who is now graduating.