Dr. Podlucká: Thank you so much for agreeing to participate in this interview. It is great to see you, although remotely, and chat with you about your experiences at LaGuardia and the life after you graduated or transferred to four-year college. Knowing you from my classes and our Disability Research Group as successful and thoughtful students, I believe that your reflections and advice will be interesting and useful to all LaGuardia students. Could you please first briefly introduce yourself to our readers, and perhaps share what you studied at LaGuardia, when you graduated, where you transferred, and what you currently study at your respective colleges?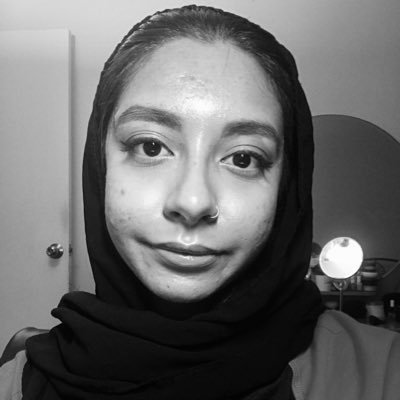 Salsabil Hena
Salsabil: My name is Salsabil Hena. I'm a first generation South Asian, and I identify as a person with disability. At LaGuardia, I was a Liberal Arts: Math & Science major which allowed me to explore the humanities and social sciences without giving up prerequisite classes for medical school. In August 2018, I transferred to Hunter College as a General Biology major on the pre- health track.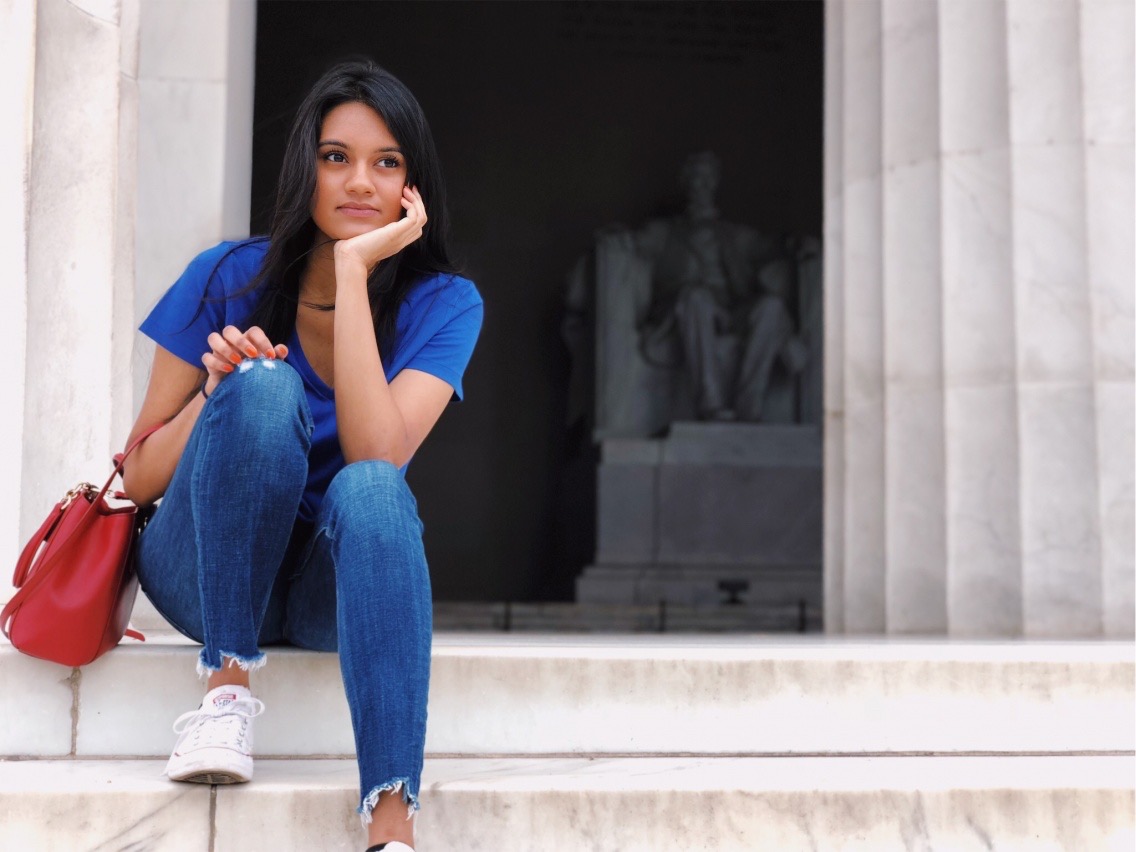 Monisha Mohsin
Monisha: My name is Monisha Mohsin. I'm born and raised in New York by immigrant parents from Bangladesh. I am the first to be completing a college degree in my family. I started out at Baruch College and transferred to LaGuardia when I found myself losing focus on the path I was taking. I started out as a Business major and quickly realized it wasn't in my best interest. When I transferred to LaGuardia I was a psychology major and graduated with my associate degree in December of 2019. I transferred back to Baruch College where I plan to complete my Bachelors in Psychology and a minor in Business Law.
Dr. Podlucká: Thank you. What would you say, how has life been after LaGuardia?
Salsabil: Life after LaGuardia was definitely different. A four-year institution is not easy, but it prepares you for the real world. Academics are slightly heavier in content, and amount. A school like Hunter has different rules and different expectations. The competition is heavier as the academic background of the student body is more competitive. Adjusting to Hunter was not easy, but interesting. The campus life and school spirit is different. I had the opportunity to challenge myself and engage in a community that would help me further my academic goals. Staying within CUNY was not only a great investment, but also a great place for transition.
Monisha: My life after LaGuardia has been refreshing. Although I found myself sort of flummoxed by the change of pace, I do believe LaGuardia prepared me to take on things in a way that benefits my own path to my career and professional development. Because my case is a bit different as I first started at a four-year college, I was already aware of the fast and competitive pace at Baruch College. I remember dreading it a little bit before transferring back but LaGuardia did help me prepare better this time. That being said, I do realize much more is needed to be done on your own. LaGuardia always seemed to have a helping hand in whatever step you were about to take, however, it doesn't feel the same at Baruch. Everyone is much more independent, and you really need to go out of your way when wanting to get things done at Baruch. It is much more competitive and vast, so it all feels very overwhelming at times.
Dr. Podlucká: Thank you for sharing this. You both touch upon comparing some aspects of studying at LaGuardia to studying at a four-year college. What would you say was the most significant difference between LaGuardia and the four-year college you attend?
Salsabil: The most significant difference between LaGuardia and Hunter are the academics, school spirit and the student body. LaGuardia felt like a second home as we had cushions behind our backs. One was encouraged to "dare to do more" by exploring interests and trying new ventures; a true melting pot of students from all over the world. Campus life at Queens felt easygoing. Life at a four-year institution is a completely different ball game. The rules are harder and the students are better equipped. For instance, at Hunter, all students are required to take a foreign language and a science course which can be frustrating. The student body consists of more academically well-equipped and young adolescents. Campus life at Manhattan felt more hectic and noisy. Hunter is overpopulated with students and this is evidently clear when the escalators are filled up. Registration for classes is also a nightmare. Don't be surprised if a grad student is in your class. Hunter is definitely a challenging environment and you will learn many things about yourself through this unique college experience.
Monisha: For me the most significant difference is the pace. This really sets the two environments apart for me as LaGuardia felt unhurried while Baruch feels rushed. Also, the faculty feels less in touch with their students at Baruch. Although I have great professors at Baruch, LaGuardia had fewer students in each class and made it much easier to speak one on one with professors.
Dr. Podlucká: It is great to hear that despite the faster pace and higher expectations of the four-your college you have positive experiences. What do you appreciate the most about your current college department?
Salsabil: The sciences at Hunter is academically challenging. Within CUNY, Hunter has a good science reputation and it's nice to know that two Hunter female alumni were recipients of the Nobel Prize for Physiology and Medicine. The community and staff of the Biology Department are very professional and strict. This makes sense as biology majors and science majors, in general, all want the same thing – to get into a professional school such as nursing, dental or medical school.
Monisha: I appreciate the classes being offered from the Psychology Department. There is definitely a wide variety to explore and so many options to choose from. The faculty itself is generally nice and I would advise anyone a little more on the introverted side to try and leave your comfort zone to befriend the professors at this department. They're beyond great once you get to know them.
Dr. Podlucká: Thank you. I am sure your professors would be very happy to hear what you have to say about them and your departments. I am also sure that our students who are considering applying to these colleges will be pleased to hear this. Would you have any advice for LaGuardia students who are planning to continue at your college?
Salsabil: As a current student at Hunter, I advise you to always be on your toes because you never know what will knock you down. This can be grades, finances, tragic events, and so on. Always have a back-up plan. Regardless of your major, you will be challenged in new ways and forced to think and apply your skills differently. Hunter has many more exciting opportunities that one should keep an eye on. If you are planning to go into the pre-health route, be prepared to compete with other pre-health students who are just as motivated and qualified as you are.
Monisha: I would advise you to mostly stay on top of things. Even if you're not the best student or you're constantly lost and feel unmotivated in your path, staying on top of things will help you move forward. Baruch is a little unforgiving which is why I advise students to draw out a plan they want to carry out before attending. And the clubs and organizations are great to partake in! Just taking up any small role in a club can give you experience to put on your resume.
Dr. Podlucká: Thank you, I hope all our students will read this interview and learn from you. Is there anything in particular that you are thankful to LaGuardia students, faculty, staff, and LaGuardia community in general that you perhaps appreciated only after you left?
Salsabil: LaGuardia was a safe haven and a place of comfort as problems were easily resolved. I am grateful for the opportunities, setbacks, and people I've met at my time at LaGuardia because it was special and "primed" me for the next step in my life. I am thankful for feeling like I have a second home. Hunter does not necessarily feel like "home," the focus there is more on a college life.
Monisha: Where do I start? I felt like I could finally breathe when I started attending LaGuardia because of how much more personal the academic experience is. I contribute that mostly to the staff and faculty who were so caring and accommodating. I used so many of the resources LaGuardia had to offer, from their counseling services to their career development center. Their advisors are amazing as well. I know it seems pointless to use these resources at first, but they actually help your academic experience move much faster.
Dr. Podlucká: Wow, thank you! I am sure our staff and faculty will be happy to hear what you had to say. I think this is also a valuable reminder to our students to take advantage and appreciate the support that is available at LaGuardia. Thank you so much, as always, it was a pleasure talking to you both. I wish you all the best with your studies and your personal life. I have no doubt you will continue to be successful, and your contributions to your communities will be recognized and appreciated. Thank you!