About a week after enrolling at LaGuardia Community College, I had a chance to participate in a college fest which introduces students ‐ both new and returning ‐ to a myriad of student clubs. Despite the great diversity in their mission statements, all the clubs generally aim at boosting education and participation at the college. From the Anime Club to the Young Democratic Socialists of America Club, the college has done a remarkable job at housing as many niche clubs as possible. The one that caught my eyes was the STEM Club.
I was standing in front of the STEM Club's booth at the heart of the E-building, talking to its then-president who was raving about future events of the club. One of them was to replicate the Chladni Plate experiment. In this experiment, sand is placed on a metal plate atop a speaker. When the music starts, the frequency of the music concentrates the sand to areas where the plate does not vibrate, creating intricate shapes; thus, showing the movement of sound and indicating that sound travels in waves. I was sold by this and instantly signed up to be a member.
Fast forward to when I became the vice president of the club. Under the supervision of my mentors (shout out to Dr. Richa Gupta and Dr. Maria Entezari!) I hosted 'STEM Research Talks,' where current and former LaGuardians talked about their research and how the college helped them reach this professional milestone. By partnering with the Society of Physics Students (SPS) and the Natural Sciences Department, the club hosted three-series Scientific Kaleidoscopes that consisted of discussions on perspectives, causes and effects, and mass extinction events of climate change by students and professors. The club also planned to participate in the Billion Oyster Project, an initiative aimed at restoring oyster reefs to the New York Harbor. The students would've learned protocols for monitoring and data collection. Unfortunately, it was canceled due to the COVID-19 pandemic.
I became the president of the club in fall 2020 and was very glad that the club adapted to such an unprecedented environment. As a response to rapidly spreading anti-vaccine and anti-mask beliefs and conspiracies, the club hosted a webinar on 'Infectious Diseases & Vaccines' and invited guest speakers from the National Institutes of Health (NIH), Centre for Cellular & Molecular Biology (CCMB, India), and National Vaccine Advisory Committee (NVAC).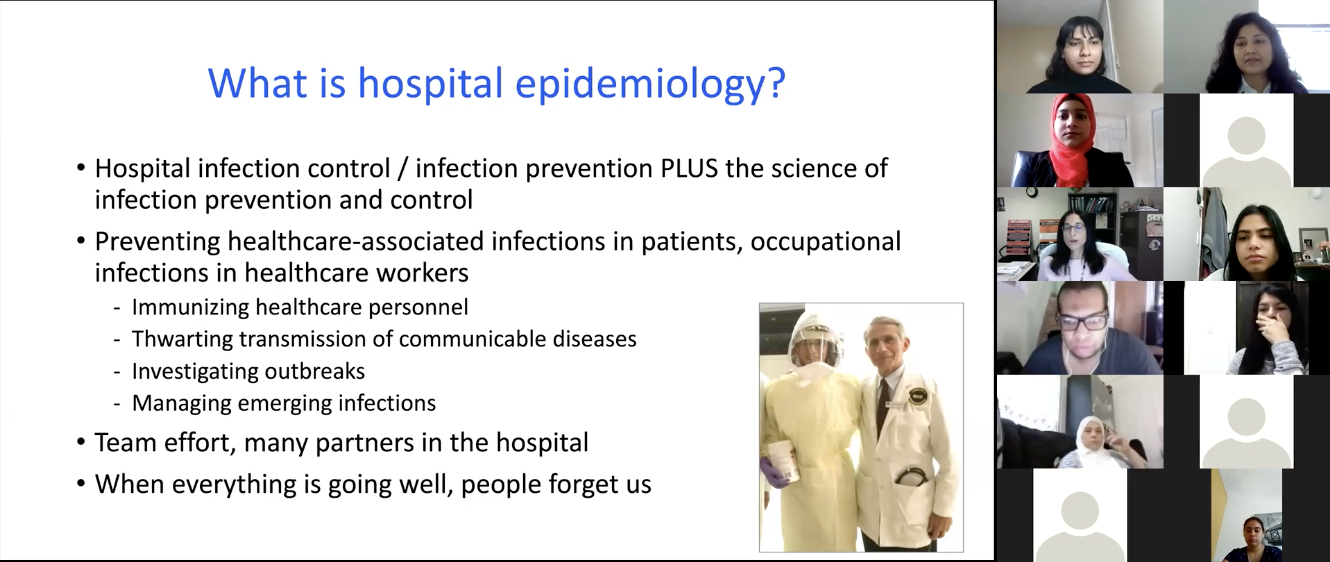 A webinar on 'Infectious Diseases & Vaccines'.
Amongst them was a hospital epidemiologist, Dr. Tara N. Palmore, who had worked closely with Dr. Anthony Fauci. She spoke about hospital epidemiology and the differences between various face masks and shields. Over 70 participants registered for this webinar that brimmed with knowledge, curiosity and educational interaction.
Moreover, we hosted a 'Diversity in STEM' panel and invited panelists from Boeing, Cisco, Google, LaGuardia Community College, and Slack. The panelists advised the students on ways of overcoming the imposter syndrome and promoting diversity in the workplace. For the first time ever in the history of the club, the club hosted an introductory C++ workshop which I led and was targeted at providing non-CS majors some coding exposure. The workshop concluded with a competition, where the participants were asked to code a given problem. Three best coders were awarded with an Amazon gift card.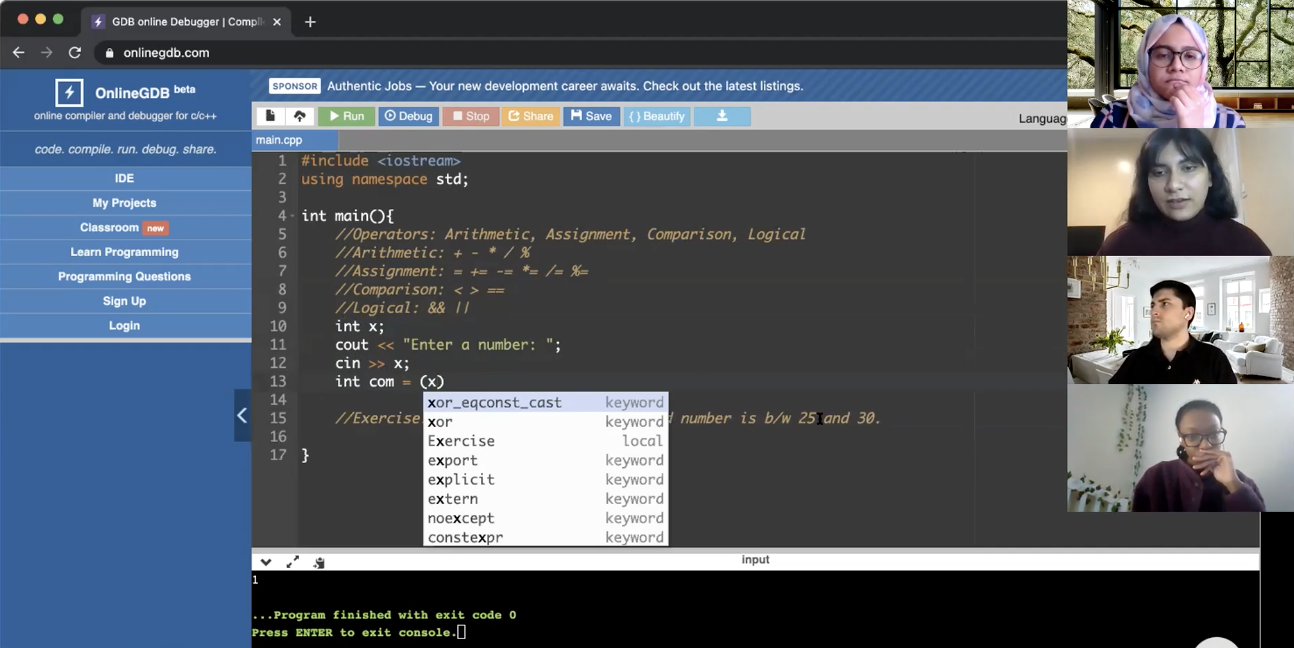 A introductory C++ workshop led by Rabeca Mohammed.
I'm glad the STEM Club has been a part of my collegiate journey. I'm glad to find my niche. Through the club, not only did I get to practice my ideology of paying it forward, but I also reached personal milestones. Initially, leadership positions tended to unsettle me until I became a part of this club. This club, with its compassionate and empowering mentors, gradually eased me into assigning tasks. The teams I got to work with showed epic work ethic, dedication, creativity, and resiliency ‐ merits that our club represents. I hope to be a part of this club even after I transfer to a four-year college.
---
See what the STEM Club is all about! While doing so, hit us up on IG @lagccstem.