Linguistic Puzzle #7
The puzzle was adapted from the book "Problems from Linguistics Olympiads, 1965-1975", MCNMO - Moscow, 2007. The editors are Roman Senkov and Tomonori Nagano.
"Swahili, also known by its native name Kiswahili, is a Bantu language and the native language of the Swahili people. It is one of two official languages (the other being English) of the East African Community countries, namely Burundi, Kenya, Rwanda, South Sudan, Tanzania, Uganda, and the Democratic Republic of the Congo." Source: Wikipedia.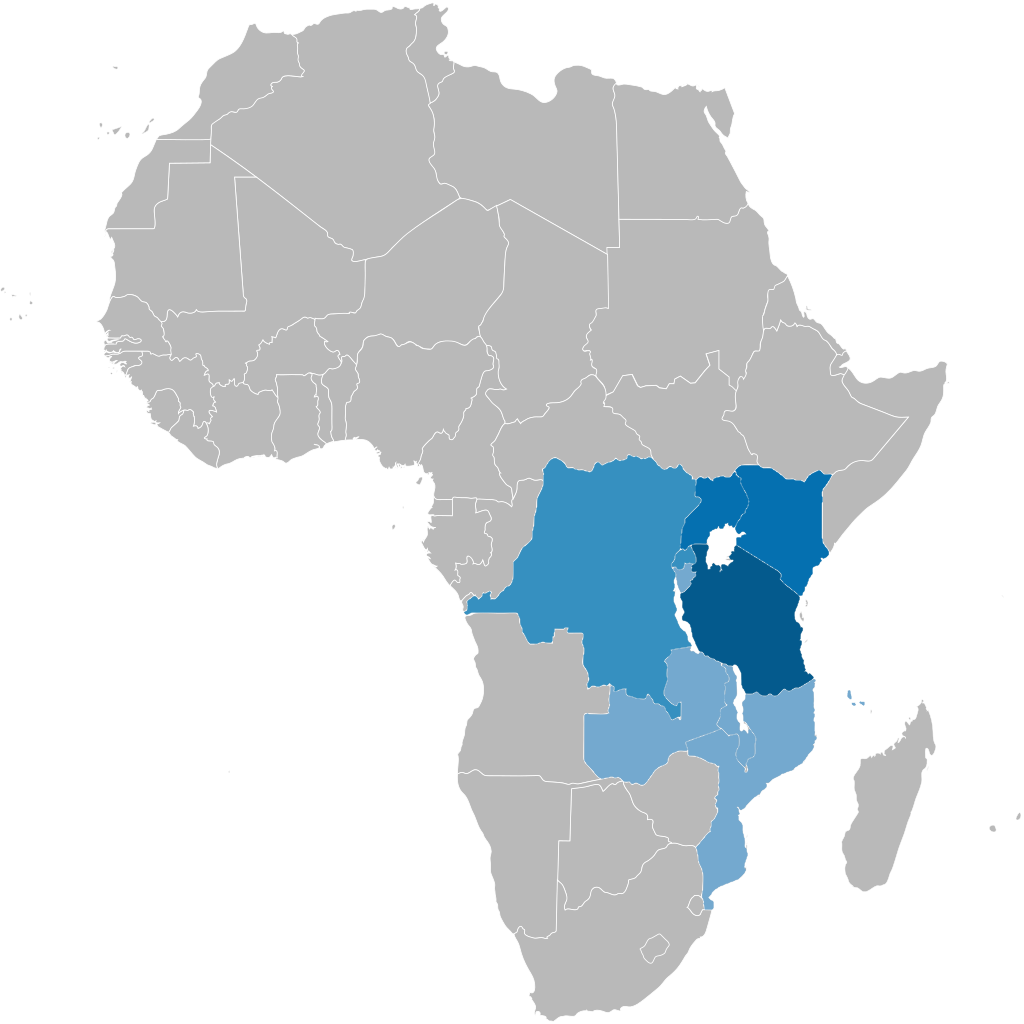 Swahili speaking countries. Photo credit: Wikipedia.
The puzzle is purely logical and no prior knowledge of Swahili is required to solve it. Please do not search for the translations. The solution to this puzzle will be published in the next Ad Astra issue. Good luck!
Below are several Swahili words and their translations to English in arbitrary order:
mtu, mbuzi, mgeni, jito, jitu, kibuzi;
giant, little goat, guest, goat, man, big river.
Question #1. Match the above Swahili words with their translations.
Question #2. How would you translate to Swahili the following words: river, small river, big goat?
Please send us your solutions to adastraletter@gmail.com, use "linguistic puzzle Ad Astra 2022, issue #1" as the subject line.
---
★ Solution of the Linguistic Puzzle 2021, issue #3 (Ad Astra 2021/3):